SignTraker Licensees: SignTraker Release 8.4 is Here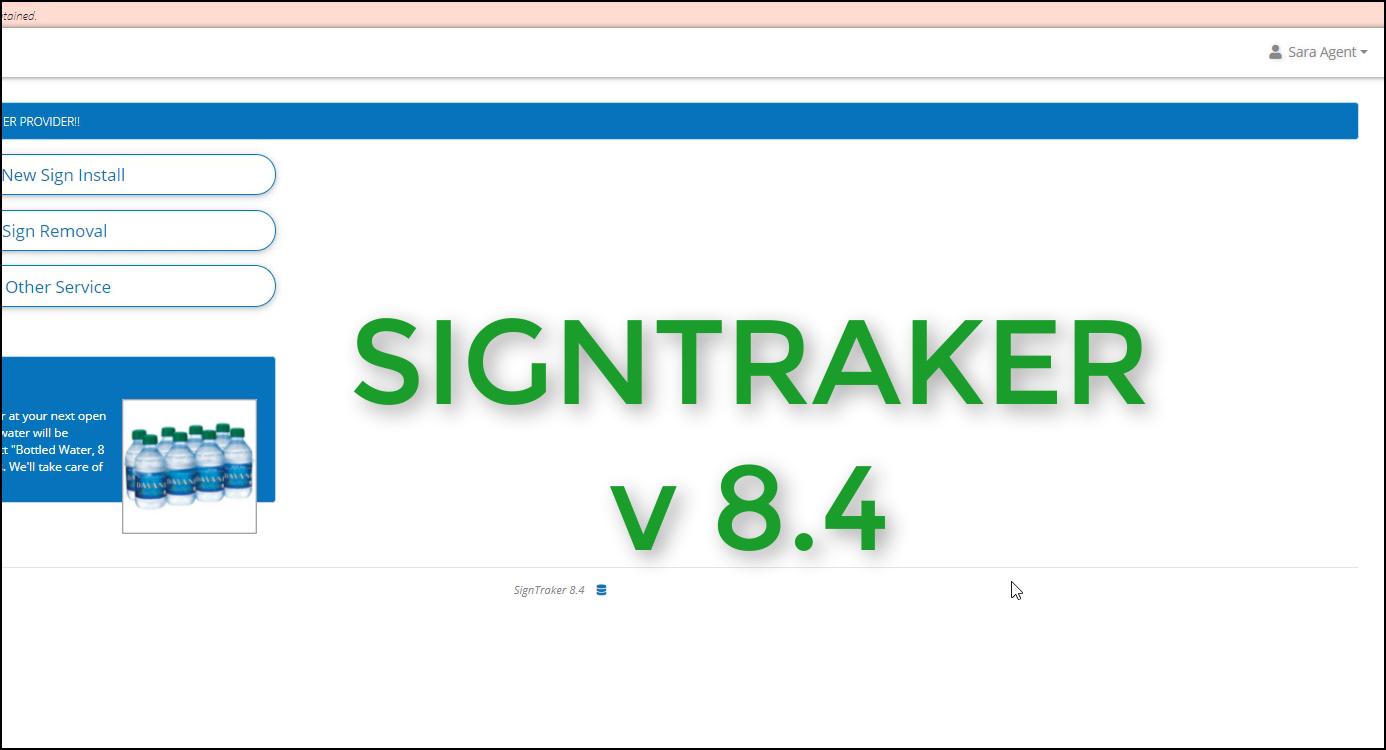 New Stuff! 
More Consolidated Billing Upgrades, Custom Content, Email Upgrades, 
and Various Requested Enhancements and Tweaks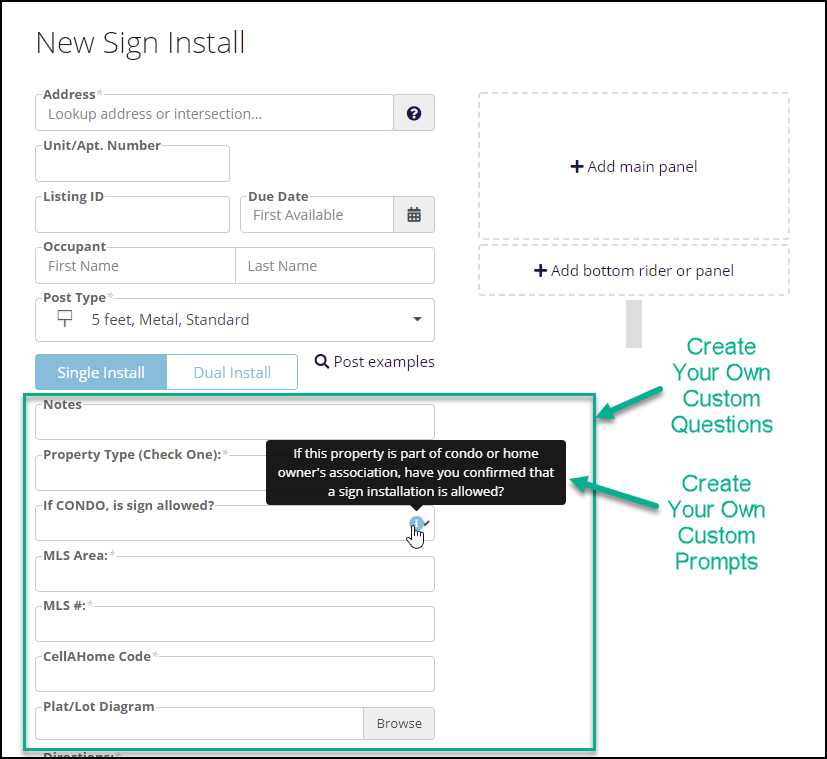 NEW Feature! Recall that Consolidated Billing is the method by which you can bill specific customers you choose one time per month, using a credit card that they provide, automatically through SignTraker.  It's intent is to serve as a third alternative to 100% Prepay via SignTraker and 100% post-pay (Credit) via QuickBooks. SignTraker totals up their monthly activity (and that of their staff members, if applicable), creates a Consolidated Bill, and applies the credit card to the bill to accomplish automatic payment.   SignTraker also creates and includes the payment record in your ordinary export to your QuickBooks System.  This feature has been upgraded with additional reporting for Agents, more powerful details screen with sorting, filtering, and export capabilities.  A complete tutorial on this can be found in your SignTraker on the Help link on the Billing > Consolidated Billing page.
NEW Feature! An all-new means to create Custom Content is now available. Custom Content is the means by which you can create specific questions for real estate sign installation orders, removal orders, and service orders. This capability replaces the former three "custom questions" available on just Removal orders, and replaces it with a much more general purpose mechanism to define whatever question you would like for each type of operation. The questions can be established by you, including desired range of answers, image uploads, free text, numbers, or just "Yes/No", and can be defined to be Required or Optional, and can also be set to whether not they should be shown on the installers Daily Work Orders. A complete tutorial on this can be found in your SignTraker on the Help link on the Admin  > Custom Fields page. 
NEW Feature! The existing Email Broadcast Function now includes many new expanded capabilities, including the ability to filter the recipients of your email broadcasts to specific enterprises, offices, persons, roles, or skill sets, or any combination of these variables. This makes it very easy, for example, to send a specific email to all the Enterprise Managers of a particular company—rather than all persons in your customer base. The System also records the filter details so who can review who you sent emails to a later time, if necessary.
MORE NEW Customer Requested Features! Version 8.4 includes over 20 new tweaks, changes, and future enhancements requested by our Licensees. A partial list is shown below:
Admins may now approve (override) Customer Approval on Orders if desired

The Installation, Removal, or Service Due Date will now be available in the Installer Activity Report, rather than just Order Date and Installed Date.

The Installer Compensation Reports will now have a 'sticky' date range, so if you are working in there on a regular basis, it will not keep defaulting to the prior month's data as is the current default.


There are now additional credit card merge tags for use in Email Templates

The System now supports association of the Offices and Agents with Cost Centers, if desired.

PLUS many more. Log into your SignTraker Dashboard for more details.
Have questions on these or any SignTraker capabilities?