Is your
real estate organization

looking for a solution to these
common sign management problems?
Keeping track of your sign installation, service orders, and inventory costs related to lost or misplaced panels and riders, or installation billing auditing when working with one or more real estate sign installation service providers?
Supporting an in-house installation person(s) that could benefit from an application that could help accept, schedule, and complete sign installation and service orders?
Managing one (or more) outsource partners that lack systems and tools to help you help them perform services and report information that you need?
Weichert, Realtors®
Multi-State Regional Implementation
Weichert, Realtors utilizes SignTraker via a dedicated portal that is connected to five individual SignTraker licensees throughout Maryland, Washington DC, Virginia, and Delaware. Using centralized billing and one primary SignTraker Licensee as the account manager (Real Estate Sign Tracker LLC of Gaithersburg, MD), over 2,000 Weichert agents enjoy a consistent service experience across geographies and service providers.
"We needed consistency in service and wanted to expose our agents to the newest technology. They created a custom enterprise portal which connects our five sign installation companies under one platform. This provides us with expanded coverage and consistency in inventory management and our installation requests."
President, Capital Region
Weichert, Realtors 
Coldwell Banker The Real Estate Group®
State-Wide Multi-Supplier Implementation
Coldwell Banker The Real Estate Group manages their own SignTraker implementation, managing and delivering sign installation, service, and removal orders to five individual subcontractors throughout the state of Wisconsin. Their subcontractors utilize Coldwell Banker's Enterprise License to receive orders via their mobile devices, and send back confirmations with photo documentation of installation and service activities.
"Thank you for all the hard work you have done for us. We have asked for many custom enhancements and you have yet to not come through for us. You're always very quick to respond with our questions and have been just phenomenal to work with."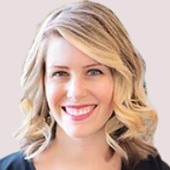 Trainer & Systems Coordinator
Coldwell Banker, The Real Estate Group 
Hubbell Real Estate Group®
Internal Implementation
The Hubbell Real Estate Group offers premier properties located throughout central California. To achieve the marketing and service standard their properties require, Hubbell utilizes a single contract installer managed through their SignTraker implementation.  Hubbell is able to manage multi-office installation scheduling, special service requests, and removal orders cost effectively with one installer. 
"We look at SignTraker as a way to optimize our sign ordering and communication process, and make things easier for everybody, including our installer. Saving him time saves us money."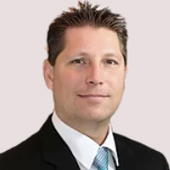 CEO, Owner & Agent
Hubbell Real Estate Group