The SignTraker Real Estate Sign Installation application provides more point-and-click flexibility,
feature capability, and management configurability than any other real estate sign management software.
Efficiently with the application with the most flexible scheduling and management options
In volume with the most scalable application, capable of helping you managing hundreds of placements per day
Correctly with actual images of the panels and riders you should install
Promote your brand with your custom SignTraker portal, hosted and managed by SignTraker
Sell related services your clients want, quoted and sold through your SignTraker
Make time for family and friends with time-saving features– enjoy your business!
Client investments in signage with the industry's most complete inventory management technology
Client reputations with superior service, automatic notifications, and more
Your business with FULL OWNERSHIP of your customer data!
Learn more about all the advantages that SignTraker
has to offer your organization.
SignTraker brings benefits to both sign service providers and enterprises.
Personalized Experience
Use the many capabilities of SignTraker to tailor your customer's ordering experience:
Customer-specific services and pricing profiles
Custom post selections and configurations
Custom ordering messages, emails, and more
Accessible From Everywhere
Robust Operational Capabilities
Not Just Sign Orders
Considering starting your own sign installation business?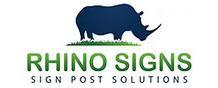 Rhino Signs was initially a side business to another company I own, Shockoe Construction. Orders were hard to manage. I surveyed the market and SignTraker was the best application we found. Their support has been great. We're growing steadily, with several months more than 30% over the prior year– much faster than the overall Richmond market.
Lewis Little
President and Owner, Rhino Signs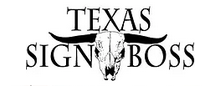 Texas Sign Boss initially surveyed the sign software market and could not find what we needed. We started a development project with a custom software company, but the expense and delays were getting out of hand. We discovered SignTraker, and killed the custom program. SignTraker has been great, and we're now looking to expand to other cities.
Brian Mathieson
Co-Founder, Texas Sign Boss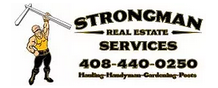 Strongman is a multi-discipline real estate services company in the highly competitive Bay Area market. We are growing by helping our clients differentiate themselves with custom signage and value-added Strongman services to present their listings as attractively as possible. SignTraker brings it together for us.
Zach Kuster
President, Strongman Real Estate Services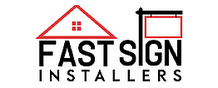 We had been using another popular application, but we were not satisfied with the lack of flexibility. It was hard to serve our customers the way we wanted, especially with sign inventory. Customer service was also an issue. We did a new evaluation and switched to SignTraker. Our customers are very happy, and so are we!
Leon Guilbeault
President and Owner, Fast Sign Installers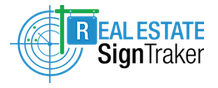 R.E.S.T. has grown with SignTraker since we started about 9 years ago. We're now doing as many as 1,000 installs per month in the DC area, completing more than 2,500 stops per month, and outsourcing additional work. With as many as 4,500 installations under management at any given time, we couldn't run it  without SignTraker.
Kiran Metha
Operations Manager, Real Estate Sign Tracker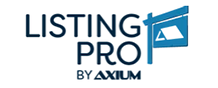 We started ListingPro from scratch in 2017. Our business is growing at least 30% each year, won directly from the two existing legacy installers in the Denver area. We're now the leading sign installer in Denver, running multiple routes each day, as well as having expanded into sign manufacturing. SignTraker has been essential to our growth.
Vladimir Cvetkov
Director of Operations ListingPro by Axium
Put 15 years of development and experience to work for you and your company.
If your organization is working with a first generation sign
ordering program, spreadsheet, or web forms, you'll be excited to learn about all the things you can do with SignTraker.
Contact us today for a personal demonstration of SignTraker.
Tell us about your needs. We'd like to see how we can help you.