Top Ten Things to Look for in Real Estate Sign Software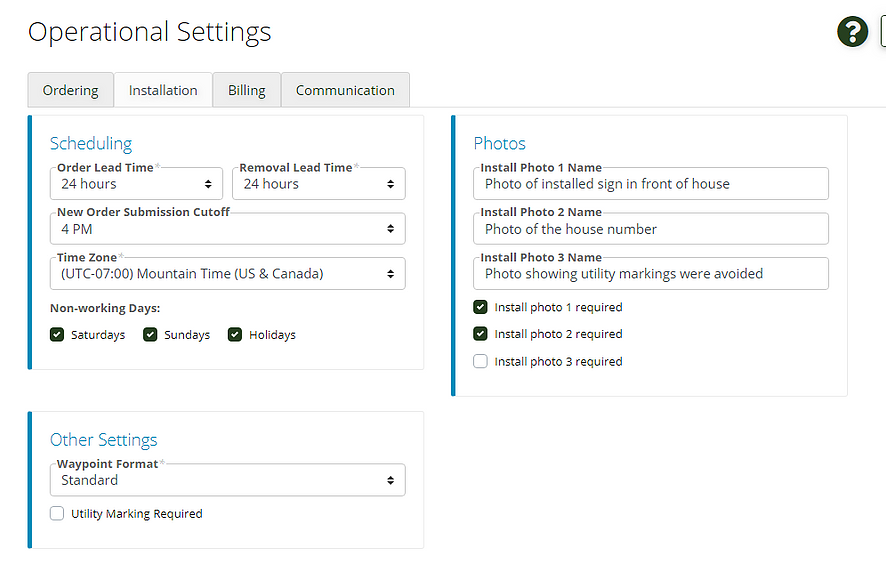 As many of our readers know, operating efficiencies are the hallmark of a profitable sign service business. It is essential to provide the highest level of service possible, while doing so in a framework of automation and customization that is consistent with the way you operate your business.
When analyzing the needs of you real estate sign installation business, you may realize that over the course of developing your business that you have structured a variety of contract arrangements with your customers, large and small. management software, SignTraker provides many ways for you to optimize the operational details of your business. Just some of these include:
• Configurable pricing definitions for installations, including separate pricing (if desired) for installation of one or more riders, fixed (discounted) pricing for specific Offices or Agents, and up to four additional price profiles you can use for individuals, teams, offices, and major accounts, enabling SignTraker to automatically quote the customer the pricing applicable to their account
• Configurable signpost definitions, including definition of standard or custom posts, exclusive posts (for example, for major accounts), price uplifts or discounts, extended rental eligibility, and more, enabling you to easily provide "custom" services automatically
• Configurable extended area service fees, including custom extended service fee schedules for major accounts or other special situations, automatically quoting your customer the correct extended service fee at the time of their order
• Configurable order submission cut off times, including order submission times if your business is subject to utility marking requirements, automatically setting your customer's expectations on when their signpost will be installed
• Configurable removal lead times, including optional "date specific" removal dates
• Configurable days of week service definitions, including defining your own holidays (state, federal, or otherwise), vacations, and other exceptions, so SignTraker can automatically schedule work around your days off
• Configurable service products and definitions, reflecting the details of the service that your business offers directly of via third party providers you choose
• Configurable hazard definitions, including your own notations, so SignTraker can automatically notify your customers with your specific message for specific hazards (underground dog fences, sprinklers, gas lines, and/or limited access listings)
• Configurable questions and comments on completion of orders, so SignTraker can automatically ask your customer the questions you might have asked if you were on the phone, questions such as: "Should we leave your panels and riders at the jobsite?" or "Would you refer our business to a friend?"
• Configurable terms and conditions, including such details as what your specific rental period is, limitation and other terms of service, payment details, and virtually any other detail of your service that you wish to define your customers acknowledge and agree to.
• Configurable email notifications, including photos of installations, services you provide, and other details, enabling SignTraker to answer more customer questions for you automatically.
• Filterable inventory reports, to help you identify "stale" (unused) inventory so you can remove or return it, saving substantially on warehouse space.
By providing a built-in means to have the software application mimic and optimize the existing operations of your business, SignTraker can help you avoid many of the common issues encountered when the application cannot work the way your team works. The savings can be considerable.
You will also be able to expand your quality service on a much more scalable basis by systematizing much of needs to happen, and removing the need to be involved in many of the day-to-day operational and communication details that slow down your day and limit your ability to reach out and acquire new customers.
Having helped dozens and dozens and dozens of companies across the country grow their sign business, SignTraker's technical and operational staff are available to help you and answer any questions you may have as you scale your business to the next level. Feel welcome to call consult with us at any time, and learn how SignTraker can help you grow your business.
Have a question? Contact live help at 443-938-9178, Opt 1.
Comments on this post? Email us at blog@signtraker.com
Follow SignTraker on Twitter at @SignTrakerTech and Facebook @SignTraker