SignTraker Sets New Monthly Record of New Licensees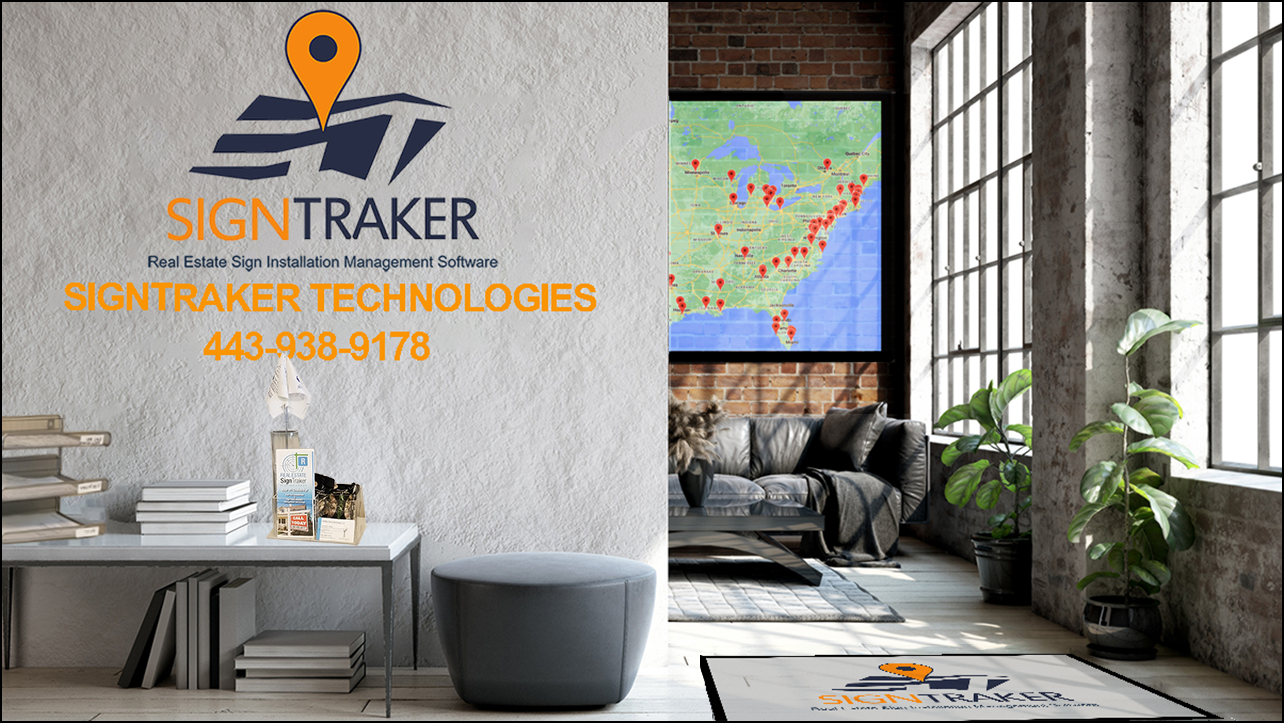 SignTraker Sets New Monthly Record With Five New Licensees
Platform Flexibility and Breadth of Features Key Reasons
Record Number of Licensees in October    
SignTraker Technologies signed a record number of five new Licensees in October, covering the San Diego (CA), Harrisburg (PA), Pittsburgh (PA), Jacksonville (FL), and California's Inland Empire (San Bernardino and Riverside) markets.  Of the companies, two are existing real estate sign installation companies with long records of excellent service, and three are entirely new companies. 
"We're thrilled that we've signed a one-month record of new real estate sign post companies to SignTraker," stated Douglas Deist, Vice President, Marketing and Technology at SignTraker. "Each of these companies diligently reviewed the available alternatives in the marketplace, and chose SignTraker for it's breadth of technology and features, as well as the flexibility of the platform in bringing these features to bear in each company's particular market. Each company has a slightly different competitive landscape, as well as their own way of addressing that market, and we're pleased that our continuous investment in SignTraker will be paying dividends for these companies and their customers." 
Mixed Starting Points  
The new companies are coming from varied backgrounds: the three companies in Mobile, Jacksonville, and Pittsburgh are all backed by real estate professionals recognizing a need in their markets. The remaining two are coming from a legacy system and another commercially available sign installation software, respectively.
Stated Garrett Browning, owner of Steel City Sign Service in Pittsburgh:
"Having been in the real estate sales industry for many years, and having experienced the shortcomings of the current providers in different markets, I see SignTraker as a means for us to create a superior real estate sign post installation service in the greater Pittsburgh market, as well as bring a whole new suite of customized services to the agents and brokerages in this market.  We believe this will help us capture a sizable portion of the market, as well as expand the market to agents that haven't used a real estate sign installation service previously."
After acquiring Sign Setters, the leading sign installation company in San Diego and Southwest Riverside County, California, Dave Jaskulke of Sign Setters, another recent SignTraker Licensee commented:
"We took over this territory, and in doing so inherited a platform that we soon saw would not support the things we wanted to do. I already knew that the cost of developing a new platform would be too overwhelming to even consider, so we looked for the best partner and platform possible. I have had a 40+ year career in IT and IT related industries so I know a good platform and partner when I see one– which led us to SignTraker," remarked Dave.
Looking for Best in Class, Branding, and Updates  
Dave's experience is far from unique. SignTraker has been adopted by many companies that had adopted or inherited internally developed platforms, which may have been excellent in their time, but had come to recognize that their system could not keep pace with the real estate sign installation software industry at large– putting them at a variety of operational, cost, and service disadvantages. 
"Our customers are sign service, marketing, printing, and a myriad of other kinds of professionals—  not software developers. For all of those, they have decided that trying to develop or maintain their own sign installation service platform was a costly time distraction, and at a certain point, a liability.  Software is just not what they do, it's not what they're in business to accomplish. They are in business to bring the absolute best of their product or service to their customers, and they are able to do that best with SignTraker, and do so efficiently and with a high degree of agility.  SignTraker brings them more technology, features, and customer service capabilities than they could ever develop on their own– and brings it right away," added Mr. Deist.
"We want an app that is branded to OUR brand, we don't want an app that's branded for the app provider. There is no value in that for us," voiced Zach and Natasia Kuster, owners of the successful Strongman Real Estate Services company in San Jose, CA, a SignTraker Licensee for more than two years. "We also need continuous product upgrades, enhancements, and features. New features are constantly coming out, and SignTraker has been receptive to our feedback and input, which we like. And we've just added the new iOpenHouse module to our SignTraker, which provides us another means to expand our business and service footprint."
For additional information on SignTraker's real estate sign tracking and real estate sign installation software, or how to join SignTraker's network of professional sign installers throughout the United States and Canada, contact Douglas Deist, Vice President, Marketing and Technology, at 443-938-9178 Ext 2.   
---
SignTraker Technologies LLC is a privately held sign installation service software provider located in Gaithersburg, MD.  The company supplies cloud-based mobile software, consulting, and durable products to companies and real estate firms interested in providing a superior ordering and sign marketing experience for their stakeholders. For additional information, contact sales@signtraker.com.
Have questions on SignTraker's capabilities?
Compass Sign Installation, Home Coin Sign Installation, Berkshire Hathaway Sign Installation, Coldwell Banker Sign Installation, Open Door Sign Installation, Redfin Sign Installation, Ideal Agent Sign Installation